Innovation and development
Innovation makes us better
The KLEIN innovation laboratory
Our customers are constantly surprising us with their innovative ideas, but these often result in a need for new hoses, made out of materials that are more resistant, more flexible, or with much larger or smaller diameters. That is why we have our own R&D department where we are constantly working to quickly meet any new needs.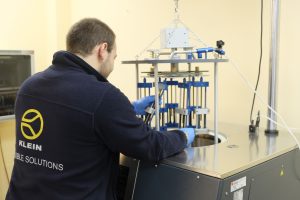 THE PERFECT FORMULA
Our rubber formulations are designed to meet customer specifications and the latest international standards.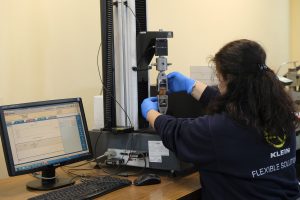 CONTINUOUS IMPROVEMENT
The world is constantly changing, so we believe that we must be tirelessly improving too. That is why we are constantly working to perfect our existing formulations, optimising the performance in use of our rubbers and reducing costs.
We perform quality control from the very start of the process to the very end: raw materials, intermediate products and end products.
ACCREDITATIONS UNDER STANDARDS
At KLEIN, it goes without saying that our accreditations are always up to date. We could not operate without them, nor would we want to.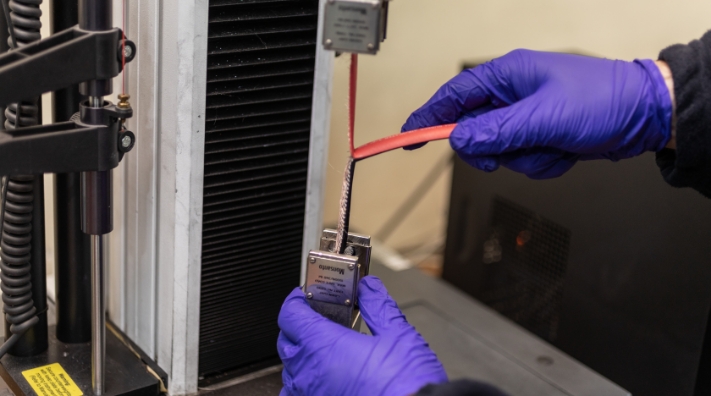 NEW MANUFACTURING LINES FOR INDUSTRIAL HOSES
Constant innovation in our production to improve product quality, speed up customer response times and expand the manufacturing range.